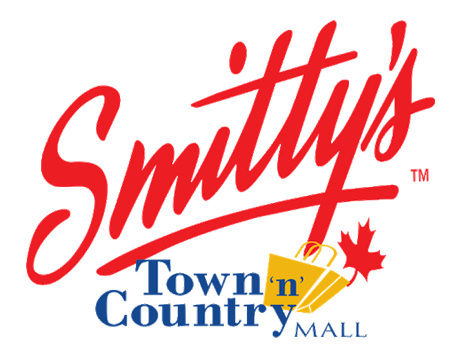 Smitty's Town And Country Mall
Smitty's is Canada's largest restaurant chain, operating in multiple locations from coast to coast. We've been serving the community in Moose Jaw since 1984, offering only the best meal options for the entire family.
Our award-winning menu includes our famous buttermilk pancakes, waffles, and omelettes for the all-day breakfast fans out there. If breakfast isn't your thing, we have a wide range of salads, sandwiches, steaks, and pasta to suit your tastes.
We serve breakfast, lunch, dinner, and a variety of drinks, available to individual diners and groups through walk-ins or reservations.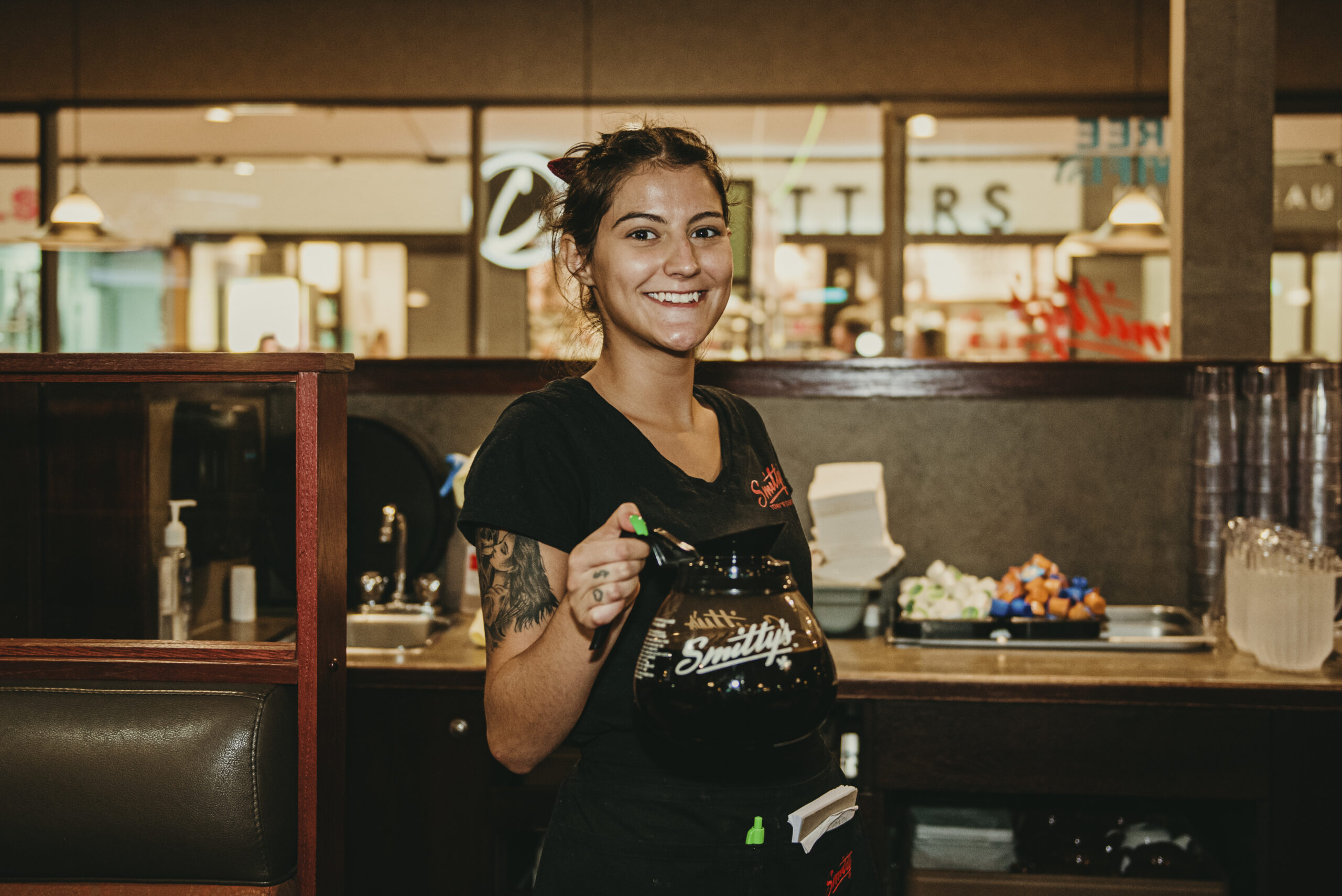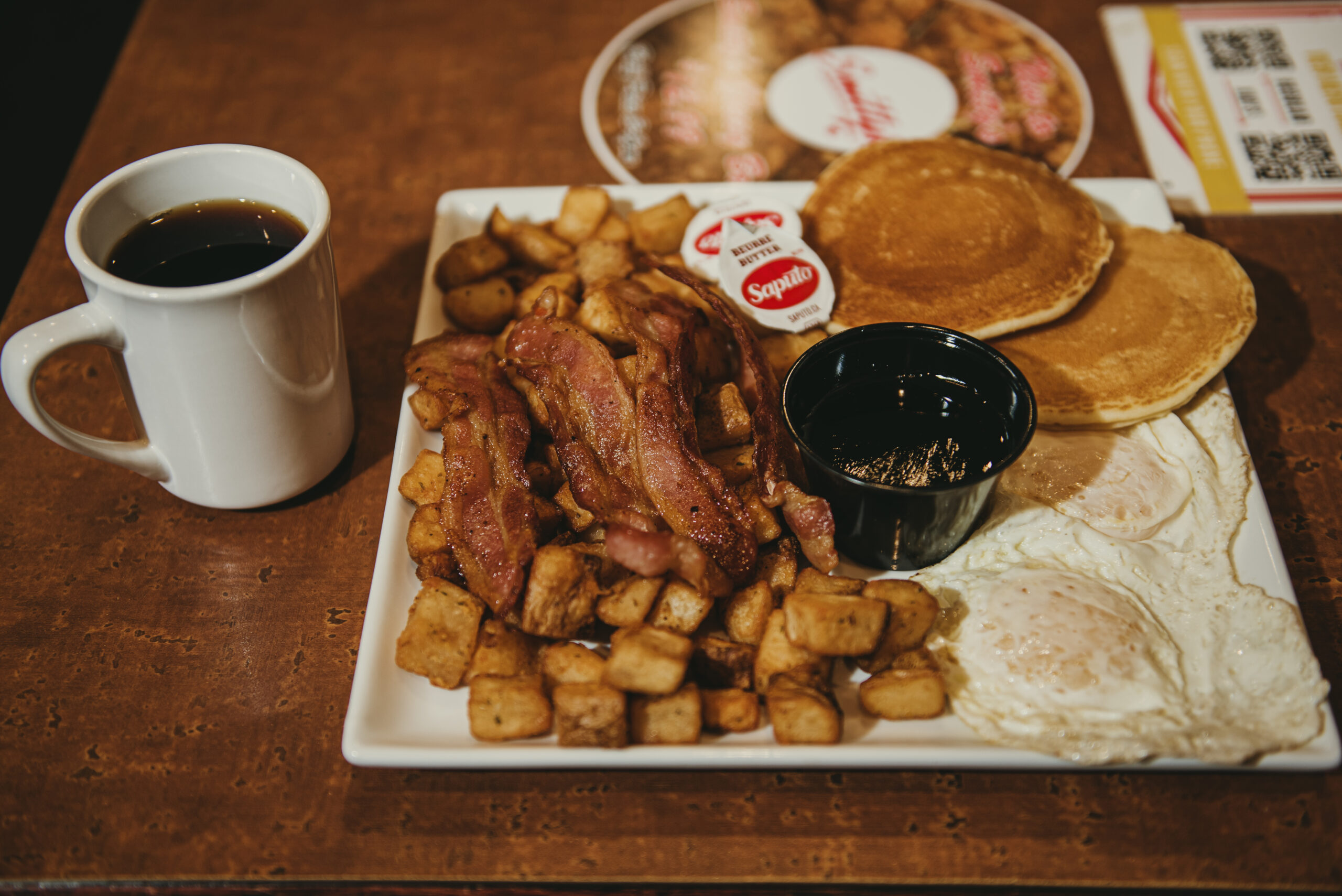 "
Staff were all friendly, efficient and courteous plus the food was great.

"
"Celebrated a 60th birthday party the other night at Smitty's. We had excellent service and it was very organized both in the planning stage and then during the actual party considering it was a party of 40. We'd highly recommend utilizing Smitty's glassed in area for a private party. We'll definitely be partying there again in the future!"
P. B. 

"Indoor dining, great food, daily specials."
"Friendly staff, great food, good atmosphere"
Judy T.

"5 Stars – Sincerely, a very satisfied customer!"
"Even when accompanied by no-one of You're own party, You feel as though You are among family and friends with Staff and other patrons alike! Discrete and professional atmosphere! The staff You can tell are good team players, and the only way you can tell the difference between Management and reg. employees are by they're attire! This is a business worth spending You're buck!"
Jonathan S. 
Address
1235 Main St. North
Moose Jaw, Saskatchewan
S6H 6M4
Phone
Smitty's: (306) 693-1773
Bugsy's: (306) 692-8479
Email
mark.smittys@shaw.ca
Transit
Moose Jaw Transit Route 2 (Sunningdale)
Every 30 Minutes ending at
6:20pm Mon-Tues
7:20pm Wed-Fri
6:50pm Sat
Drop Us a Line
Don't be shy. Let us know if you have any questions!